Plumber Gas Fitter Melbourne
Enjoy the benefits of a direct connection to natural gas without the hassle or stress thanks to the skilled gas fitters working at QC Plumbing. Combining over 50 years of on the job experience we can deliver lasting and regulation-compliant plumbing solutions suitable for both domestic and commercial environments.
A necessary part of the modern home, clean burning natural gas eases the burden of heating, cooking, and washing thanks to its adjustable high-temperatures. If you have noticed interruptions to your property's supply of natural gas, or you have detected the distinct odour that only comes from escaping gas then you may have a serious fault in your system. Committed to preventing explosions or fires from damaging our customer's homes and businesses our accredited and reputable plumbers and gas fitters keep Melbourne properties safe from damage.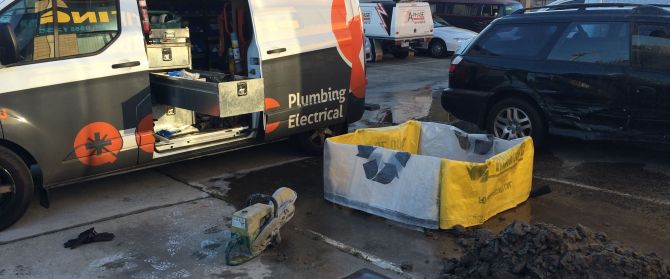 By conducting detailed and methodical inspections and testing of your pipes, connections, and gas-powered appliances and installations QC Plumbing can determine the cause of the fault in your natural gas system. Once we have determined the cause, we can repair it using advanced techniques to prevent the continued leaking of gas or interruption to service.
At QC Plumbing it is our commitment to deliver a complete range of modern plumbing services to our valued customers. Thanks to our extensive skills and qualifications we can clear blocked drains , locate, repair leaks, install brand new hot water systems with ease and efficiency. If you are in need of exceptional gas repair or improvement solutions you can trust our expert plumbers and gas fitters. C all us   0418 330 537 .