Hot Water Plumbing Melbourne
Get rid of the winter shivers when you shower once and for all thanks to the modern and piping-hot plumbing services on offer from the leading team at QC Plumbing and Electrical. To ensure that our customers experience the best plumbing solutions in Melbourne our experts utilise innovative and methodical techniques to great effect to ensure that your water flows clean and hot at the twist of a tap. To keep your water systems flowing without issue we can also easily clear blocked drains and spot leaks thanks to our flawless leak detection services .
Whether you have a gas or electrically-heated hot water system our knowledgeable and experienced team can provide reliable hot water plumbing Melbourne domestic and commercial customers alike can enjoy the benefits of for years to come. Exclusively using materials, parts, and components that can perform under extreme temperatures without failing or fracturing, guaranteeing that they can deliver hot water faster and without fail.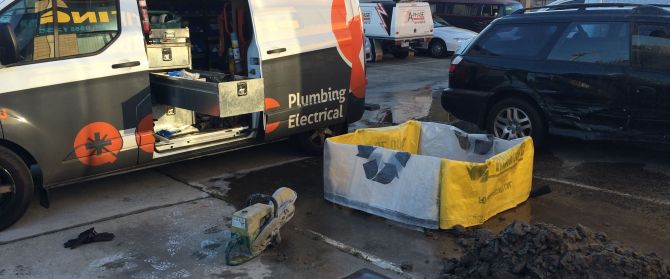 ---
Services Include
At QC Plumbing and Electrical it is our ambition to keep you comfortable all year round with our exclusive and exceptional plumbing,  gasfitting , and electrical services. covering everything from repairs and maintenance, to inspections and testing, and including installation and planning, we go above and beyond to deliver a comprehensive and personalised set of solutions to homes and business across Melbourne's metro area.
To take full advantage of our responsive hot water plumbing Melbourne locals should call us on 0418 330 537 to make an appointment for one of our team members to visit you promptly.
---