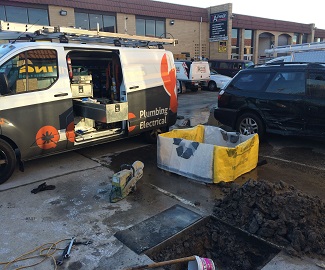 Make your plumbing last for longer thanks to QC Plumbing and Electrical. Passionate about delivering works to the highest industry standards for exceptional customer satisfaction our skilled plumbers work across Melbourne to help home and business owners get the most out of their water and gas management systems.
Mobile and using only the best materials and products, our passionate and attentive plumbers help Clayton homeowners fully enjoy their living environments with responsive and safe water, gas, and electrical systems. When you call QC Plumbing and Electrical, emergency assistance is only a phone call away.
Fully Licensed & Insured Plumber in Clayton
Offering a wide range of renowned and reputable solutions our plumbers ensure Clayton pipes and drain flow freely and without issue, making fresh water available at the twist of a tap. To make sure all of our works last we have the relevant licenses and qualifications to install, repair, and maintain plumbing, electrical, and gas systems throughout Melbourne.
With our careful, considered, and insured approach our plumbers give Clayton a service that is of the highest standard and quality. To benefit from the best plumbers in Melbourne call us today on 0418 330 537.