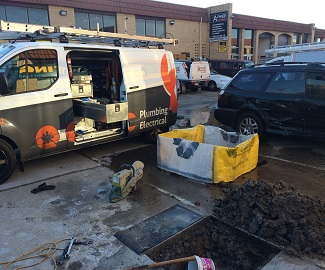 For attentive and authentic plumbing repair and maintenance services look no further than the experts at QC Plumbing and Electrical. Combining our passion for plumbing with over 50 years of combined experience it is not a surprise that we have gained a reputation as the best plumbers Glen Waverley home and business owners can rely on.
Passionate about all things plumbing the expert team at QC Plumbing and Electrical have the know-how and hands on experience to improve the quality of life of Melburnians across the city. Using only the best products and equipment our plumbers give Glen Waverley residents responsive, safe, and premium plumbing, electrical, and gas system improvements for an affordable price. 
Fully Licensed & Insured Plumber in Glen Waverley
At QC it is our ambition to deliver a complete and modern service to our customers that leaves nothing to chance. To experience the QC difference in your home or your office call us directly on 0418 330 537 for a prompt and professional resolution to your issue.
Fully qualified and insured to complete domestic and commercial works, our plumbers help Glen Waverley locals and beyond a service they can trust that is only a phone call away.