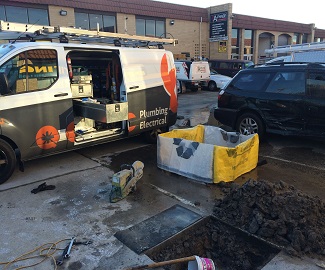 At QC Plumbing and Electrical, our decades of combined experience and training has taught us the importance of ensuring your pipes and drains are free from leaks and blockages. Even a relatively small blockage can grow and lead to expensive and extensive damage that can affect your entire system.
By calling our dedicated plumbers Monash University students, and locals in the surrounding suburbs, will be given the highest standard of quality and attention thanks to our modern and reliable solutions. 
Fully Licensed & Insured Plumber in Monash University
Don't trust your pipes and wires to just any tradie, get in touch with the fully-qualified and insured team at QC Plumbing and Electrical. Dedicated to giving our valued customers the best value for their money our plumbers help Monash University homeowners and residents twist their taps and flick their switches with confidence. 
With our hands-on approach, QC Plumbing is the company to call when you need services that can only be completed by a fully-qualified plumber . Monash University residents and beyond in need of immediate plumbing and gas fitting assistance should call 0418 330 537 for a prompt resolution to their issues.