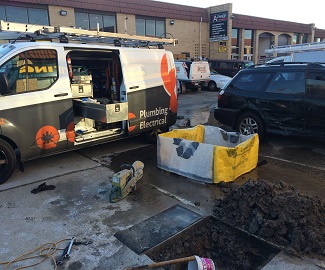 Are your pipes and drains blocked beyond belief? Have you been searching for plumbers you can trust? Committed to delivering lasting and professional solutions to our customer's specific plumbing issues the team at QC Plumbing and Electrical is just who you've been looking for.
With our direct and modern plumbing services and solutions the helpful team at QC Plumbing and Electrical can extend the life of our customer's essential domestic systems. Using the right tools and offering a prompt service our plumbers give Mount Waverley residents the best value for their hard-earned money. 
Fully Licensed & Insured Plumber in Mount Waverley
At QC Plumbing and Electrical we strive to deliver a plumbing service that ticks all of our customer's boxes. Fully licensed and insured, our professional plumbers give Mount Waverley homeowners and beyond peace of mind and confidence in the care and quality of our innovative services and solutions. 
Taking the time to understand your situation, our contractors will conduct extensive consultations with you to determine the best course of action towards resolving your issues. To find the right plumber all Mount Waverley home and business owners need to do is call 0418 330 537 today.