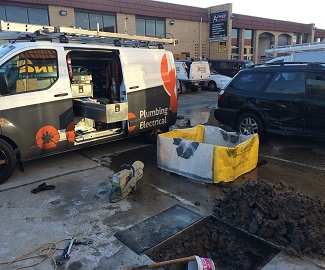 Experience the difference professionalism makes by hiring the team at QC Plumbing and Electrical to improve your home or businesses water and gas management systems. From providing general advice through to completing large scale installations of new systems and components our plumbers give Notting Hill residents and beyond increased confidence in the effectiveness and efficiency of their properties integral systems.
Using only the best materials and components, our plumbers offer Notting Hill homeowners a comprehensive plumbing service that ticks all the right boxes and lasts. Whether inside or outside of your property our team have the qualifications and the expertise you've been waiting for. 
Fully Licensed & Insured Plumber in Notting Hill
Discover Melbourne's best plumbing solutions thanks to the experts at QC Plumbing and Electrical. To give all of our customers a service that they can rely on all of our works are fully-insured, helping us treat your property with the care and respect it deserves. Thanks to our renowned plumbers Notting Hill locals can enjoy better plumbing for less. 
To enjoy a steady supply of water and gas at the turn of a tap call us on 0418 330 537 . By trusting QC, you will be giving your plumbing the care it deserves.