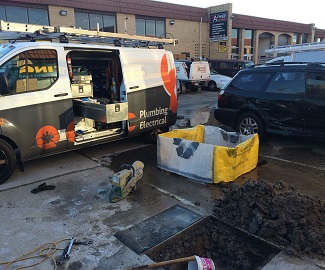 Do you want to bring quality back to your home's water supply? Are you currently suffering through major blockages that threaten to overflow your sinks everytime you turn on the tap? At QC Plumbing and Electrical we have the tools and talent to personalise and improve your home or businesses plumbing systems to guarantee they continue to deliver years of superior service.
Combining or decades of experience with our training and qualifications our plumbers help Sandringham residents enjoy a higher quality of life. Able to be called to your home around the clock, the team at QC Plumbing and Electrical will make sure you will be able to regain control over your property's plumbing. 
Fully Licensed & Insured Plumber in Sandringham
At QC Plumbing and Electrical we endeavour to deliver modern and lasting plumbing solutions to our customers across Melbourne. Possessing the qualifications to deliver responsive and safe plumbing, electrical, and gas system improvements our plumbers help Sandringham residents enjoy their home's integral systems without worry.
No matter your location in Melbourne our mobile and helpful team will come to your door without wasting any time. By hiring our plumbers Sandringham residents will be able to sleep soundly thanks to our stress-free, premium, and affordable solutions. Find out more today by calling us on 0418 330 537 .