Experienced plumbers with a passion for finding solutions to our customers' maintenance problems, we pride ourselves on quality work!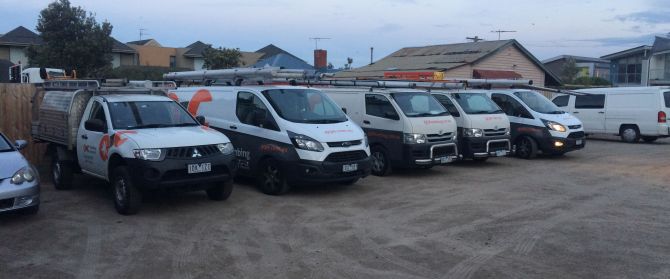 Why Choose Us?
Quality work
We do it right, our guys are fully qualified and licenced.
We do not take shortcuts and guarantee our work.
---
Reputation
Our reputation is vital, we gain much of our work from referrals and want you also to recommend us to others.
We are constantly trying to improve our communication, we use cloud based sms to book jobs with your tenants and aim to keep property owners and managers up to date with progress, quotes and options.
---
Great Administrative Support
Business administrators, Yolanda and Yvonne are guns at their work and ruthless for detail.
We return calls, provide quotes promptly and keep great records of our visits to your property.
We use cloud based services that make doing business with us simple, organised and efficient.
---
We are green, our office is solar powered!
We operate from a home office where we've installed solar panels, batteries that power our premises and put power back into the grid!


---
Our vehicles are easily identifiable!