Blocked Drains Services
Are you stuck with a sink that is completely blocked up? Is slow-draining waste water giving you grief? Has water pressure in your pipes dropped completely? If you've answered "yes" to any of these questions you definitely need a visit from the team at QC Plumbing and Electrical!
With over 50 years of combined experience delivering plumbing excellence to homes and business across the city's metropolitan area it is no wonder that our plumbing contractors have earned a reputation as Melbourne's block drain specialists! Utilising advanced tools and equipment we can easily cut through the thickest blockages to restore quality back to your property's water drainage and flow. 
Along with clearing blocked drains, our professional plumbers also have the ability to detect hidden leaks, install and repair hot water systems, and complete safe and responsive gas fitting works throughout Melbourne's South Eastern suburbs.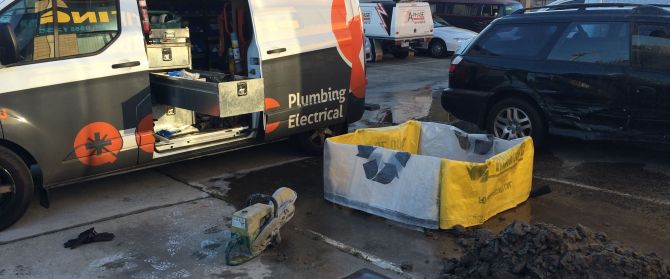 ---
Melbourne Blocked Drains Specialists
With our fast response time and in-depth solutions QC Plumbing and Electrical have the blocked drain plumbers Melbourne locals have been searching for. Using in-drain cameras along with high-pressure water jets, we can locate and blast away troublesome obstructions, ensuring your water flows unimpeded without the need for costly and damaging excavation works.
By keeping your drains free and clear Melbourne residents can prevent damage caused by leaking and overflowing water . So whether you have a drain, pipe, or duct blocked the team at QC Plumbing and Electrical are here for you. To take advantage of our direct and detailed plumbing solutions and services call us today on 0418 330 537 .
---