Blocked Drains Services
Are you stuck with a sink that is completely blocked up? Your toilet is overflowing or not draining. There is an overflowing drain or inspection opening outside your house or apartment? You have sewage running down your path or driveway?  If you've answered "yes" to any of these questions you definitely need a visit from the team at QC Plumbing!
Melbourne's block drain specialists! Utilising advanced tools and equipment we can restore quality back to your property's water drainage and flow. 
Along with clearing blocked drains, we also have the ability to detect hidden leaks, install and repair hot water systems, and complete safe and responsive gas fitting works throughout Melbourne's South Eastern suburbs.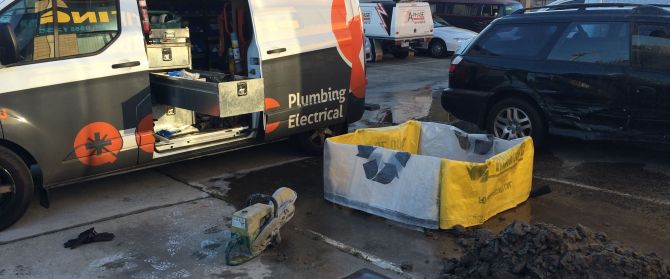 ---
WHY DOES MY DRAIN KEEP BLOCKING?
Sewers can be problematic. In many areas of Melbourne old vitreous clay sewers are causing headaches for their owners. 
Roots can invade, pipes and natural ground movement can cause the pipes to collapse. 
These events lead to blockages over time and unless they are thoroughly investigated and correctly diagnosed, issues can be messy,  costly and stressful. 
At QC plumbing, we offer an end to end service that covers all facets of sewer clearing and renewal. 
We have a team of experienced plumbers and equipment that will allow us to investigate (using the latest CCTV), analyse and offer immediate, 
medium and long term options to suit your budget, so that you can get back to your life. 
We offer the following services: 
* Mechanical drain clearing  
* Jet Clearing using high pressure water stream
* CCTV inspection
* Reporting & advice to provide options and costs
* Partial and full sewer renewal 
* Ongoing regular maintenance 
---