Leak Detection Services Melbourne
When there is a burst pipe concealed in a wall or under concrete, the last thing an owner or landlord needs is hold-ups and delays in finding and fixing the problem.
If leak detection is required don't waste time referring to a separate contractor to pinpoint the location. 
QC plumbers are trained and equipped to not only find the leak using specialist leak equipment, they are also suitably experienced to provide you with the most efficient options to expose and repair.

Quick turnaround time, mens less chance of ongoing damage.
Qualified plumbers providing the most efficient resolution, and ability to execute works immediately.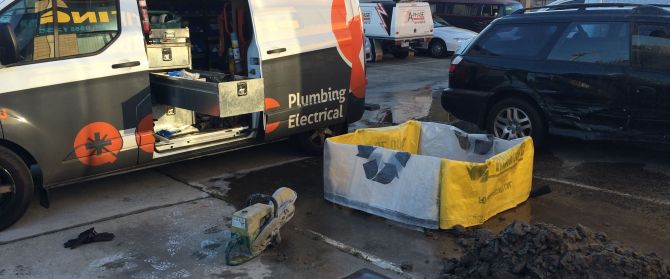 ---
Leaks Repairs
Stop leaking water from dampening your day thanks to the durable and innovative solutions on offer from the plumbing professionals at QC Plumb. Our superior and renowned leak repairs restore the pressure to our customer's drains and effectively prevents leaking water from leaving mess from spreading across the floor and becoming a potential slip hazard.
With our eagle-eyes and wide range of equipment we proudly offer unmatched leak detection services throughout Melbourne, ensuring that leaking pipes and drains quickly become a problem of the past. By trusting QC Plumbing and Electrical Melburnians will be free from the annoyance of water leaks. For more information about our extensive knowledge, experience, and plumbing services speak to one of our dedicated plumbers directly on 0418 330 537 .
---