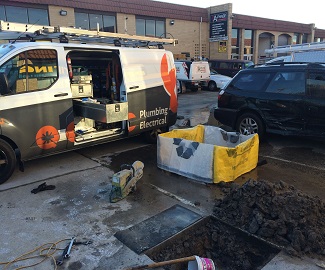 Is your home plagued by continually leaking pipes and taps? Are you wanting to conduct renovation or restoration works in your bathroom or kitchen and are after professional advice? Are you experiencing the blocked drain blues? With over 50 years of combined experience, our team of passionate and professional plumbers help Bangholme domestic and commercial customers enjoy fault free plumbing, gasfitting , and electrical improvements and services.
H2
Fully Licensed & Insured Plumber in Bangholme
At QC Plumbing and Electrical we strive to deliver a range of service that our customers can trust. Being fully-insured and licensed plumbers Bangholme domestic and commercial residents can breathe easy knowing that our plumbing works will be of the highest standard and quality.
Thanks to the hands-on and personalised approach delivered by the experts at QC Plumbing and Electrical your plumbing system will supply you with fresh and clean water for decades to come. To hire our team to work on your property's plumbing call 0418 330 537 today. By hiring our skilled plumber Bangholme locals will be able to enjoy their plumbing for longer.