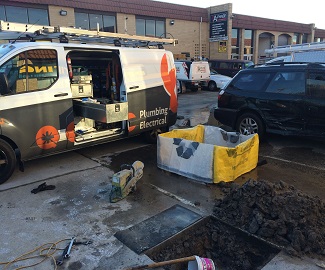 If you are looking for a plumber Cheltenham home and business owners are encouraged to contact the experts at QC Plumbing and Electrical to bring the way they live and work into the 21st century.
Committed to delivering an ethical and personalised service our plumbers help Cheltenham residents and other homeowners in the neighbouring suburbs get the most out of their plumbing, electrical, and gas fitting systems. Able to address issues large and small we can make even the oldest system feel brand new and responsive thanks to our hands-on and considered approach.
Fully Licensed & Insured Plumber in Cheltenham
With over 50 years of combined experience behind us, the team at QC Plumbing and Electrical have improved the lives of countless Melburnians with our cost-effective, reliable, and long-lasting services. To ensure that our works are up to code and we treat your property with the care and attention it deserves we have all the right licenses and the insurance to work in Melbourne homes.
Covering services including inspections, advice, repairs, installations, and clearing blockages it is our ambition to give our customers access to free flowing and draining water. To discover more about our approach call us on 0418 330 537 . By hiring our plumbers Cheltenham locals can use their essential systems in confidence and free from worry.