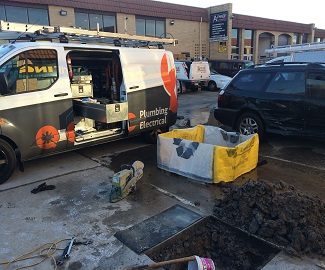 Keep your plumbing from giving you grief by trusting the modern and professional services on offer from QC Plumbing and Electrical. With over 50 years of combined experience working on plumbing, gas fitting , and electrical works it is no wonder we take pride in the quality of the works we complete. Whether you are a home or business owner or a builder our plumbers can come to you to provide immediate relief with our hassle-free service.
At QC Plumbing and Electrical we strive to deliver a modern, reliable, and responsible range of plumbing solutions and services. Only a phone call away our dedicated plumbers can help Dandenong residents improve the quality and responsiveness of their essential systems. 
Fully Licensed & Insured Plumber in Dandenong
At QC Plumbing and Electrical we know the importance of delivering a safe and reputable range of services to our valued customers. For lasting peace of mind all the works completed by our qualified team are insured. Thanks to our plumbers Dandenong pipes and drains flow free and clear. 
To enjoy the benefits of a functional and responsive plumbing system call 0418 330 537 today. With our mobile plumbers Dandenong domestic and commercial customers throughout the region will be wowed by our prompt and professional solutions.